Make a Living Willow Fence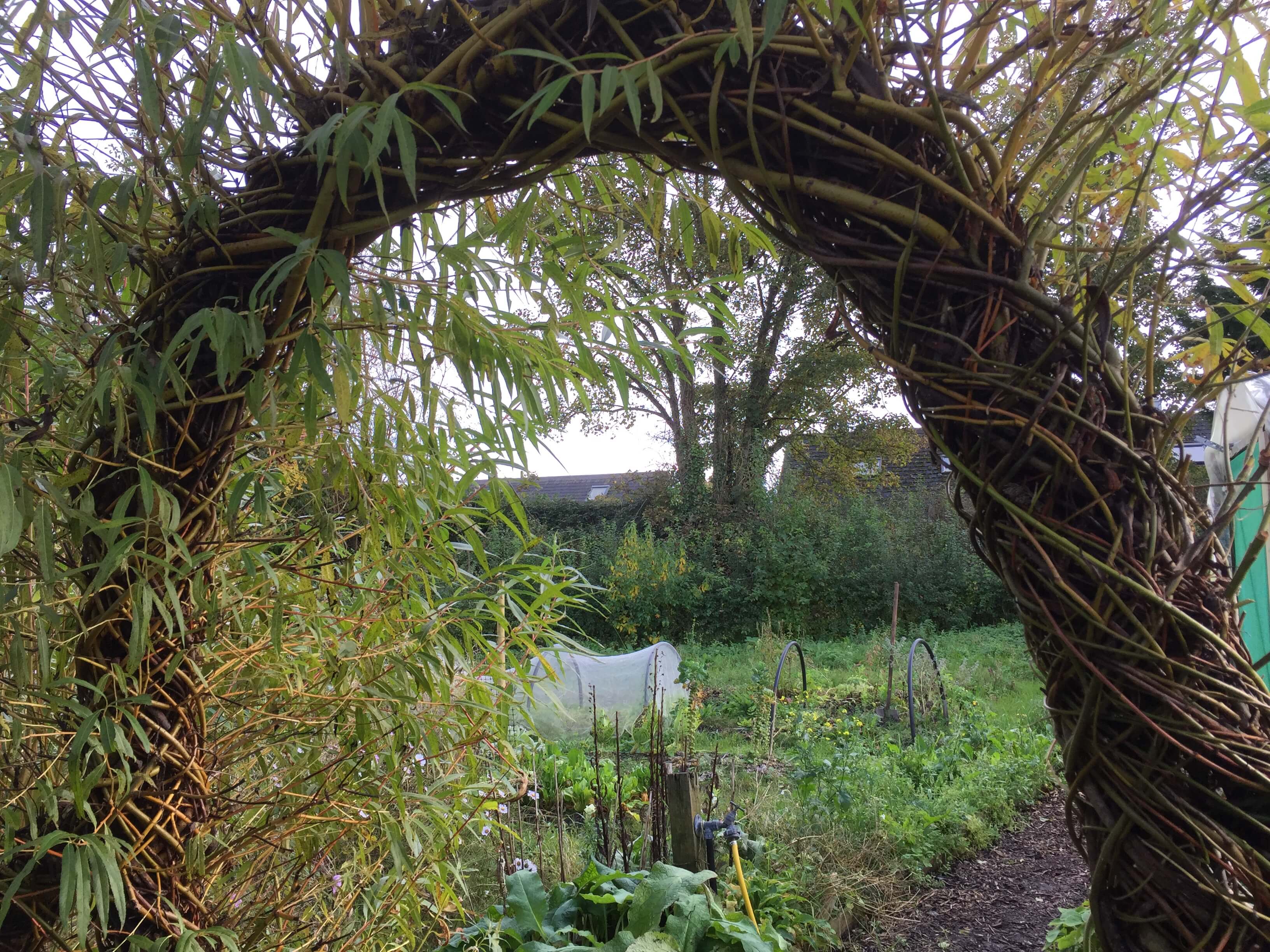 Here are all the reasons why you might like a living willow fence in your garden or on your site:
It is a beautiful living decorative feature, displaying attractive weaving patterns all year round, sprouting sheltering growth during the summer months.
It is a thriving wildlife habitat. The caterpillars of a number of moths feed on the foliage and the catkins in spring provide early pollen and nectar for the bees and other insects. Birds feed off the insects it sustains.
It is a functional fence while being a natural feature fitting into ecology of your site.
It is self-sustaining. Unlike other fences it does not need treatment. It produces its own material for repair if and when repair is needed.
It is inexpensive to create and costs nothing to maintain. You may even profit by selling the whips harvested each autumn.
The skills learned can be applied to other living structures e.g archways, pergolas, mazes etc.
Lastly and important is the fact that you can create it yourself, have the satisfying feeling of creating a work of art. You will have learned new skills.
On the day Des will create a fence, illustrating the different steps and skills. You will learn how to select the appropriate willow and where to source it. This is an outdoor event and will be important to wear appropriate clothing. Numbers are limited and closing date for booking is Wed. 15th November.
Cost: €60
Booking: 087 284 5443 or contact us.